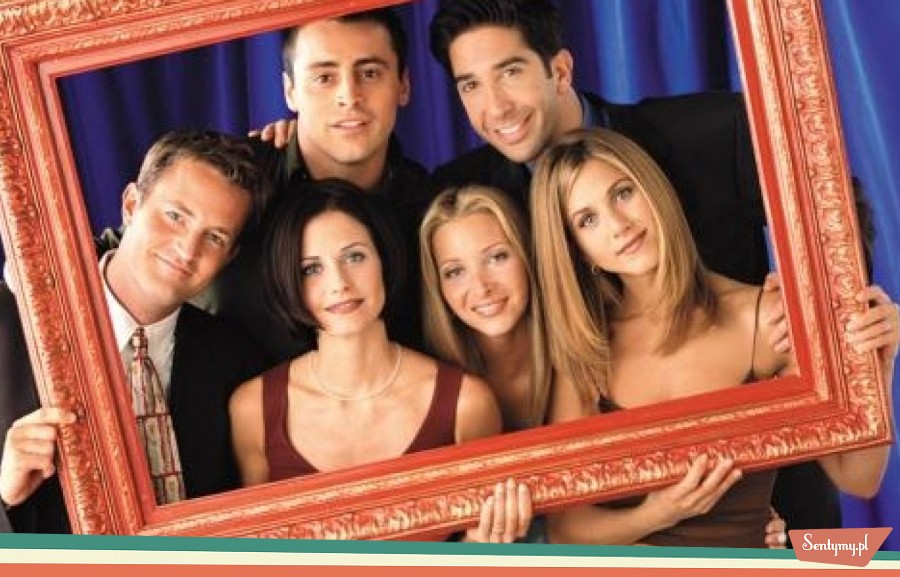 Serial opowiadający o paczce przyjaciół z Nowego Jorku dla jednych to dzieło sztuki, dla innych zwyczajna komedia, którą da się obejrzeć, ale bez zachwytów.
"Przyjaciele" to serial komediowy składający się z dziesięciu sezonów z 236 odcinkami. Rachel Green, Monica Geller, Phoebe Buffay, Joey Tribbiani, Chandler Bing oraz Russ to główni bohaterowie telewizyjnego hitu, którego ostatni odcinek tylko w Stanach Zjednoczonych obejrzało ponad 51 mln widzów.
Do dzisiaj serial puszczany jest na różnych kanał i praktycznie przez cały rok można śledzić zabawne perypetie nowojorczyków. Piosenka z czołówki serialu pod tytułem "I'll Be There For You", którą śpiewa zespół The Rembrandts (chociaż mało kto o tym wie) grana jest w rozgłośniach radiowych do dzisiaj i kojarzy się jedynie z tą produkcją.
czołówka serialu "Przyjaciele"
Fani serialu najbardziej pamiętają zabawne dialogi, świetne teksty Chandlera, gafy i głupie miny Joey'a oraz piosenkę autorstwa Phoebe "Smelly cat".
Pomimo, że ostatni odcinek został wyemitowany w 2004 roku to było wiele prób nakręcenia nowych sezonów, jednak jak podają media, główną przyczyną dla której nie powstały nowe odcinki były rozbieżności finansowe, jakich zażądać mieli główni aktorzy. Do dzisiaj krążą również informacje, że producenci serialu na jego emisji w telewizji zarabiają corocznie miliony dolarów, podobnie jak główni bohaterowie.