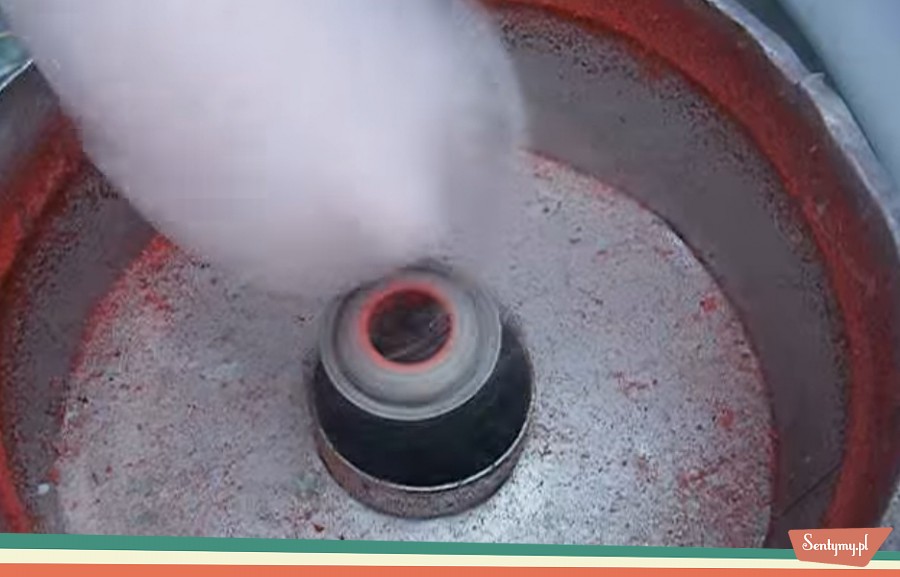 Pomimo, że watę cukrową można zaobserwować również dzisiaj na polskich ulicach, głównie w ramach festynów, odpustów czy jarmarków, to jej największa popularność przypada na lata 80' i 90'.
Puszysty wyrób cukierniczy, czyli wata cukrowa była nieodłącznym elementem przeróżnych festynów i odpustów. Widok dziecka z oblepioną twarzą, nikogo nie dziwił. Ten smakołyk lat 80' i 90' składał się z cukrowych nitek nawiniętych na drewnianym patyku. Był to prawdziwy rarytas.
W czasach, kiedy w sklepach nie było tylu słodyczy co dzisiaj, a nie wszystkich było stać na zakup czegoś słodkiego dla swojej pociechy, to właśnie w taki niedzielny popołudniowy spacer, kupowało się watę cukrową, która robiona była na naszych oczach. Dziecko miało wielką radochę, a klejącymi rękami czy twarzą, nikt się nie przejmował, a wata im większa tym lepsza.
Jak tworzy się watę cukrową?
"Słodka chmura" na patyku, pomimo, że była bardzo słodka, to mimo wszystko można zaliczyć ją do jednych z najzdrowszych słodyczy, ponieważ zawierała w sobie jedynie niewielką ilość cukru, bez żadnych chemicznych dodatków.