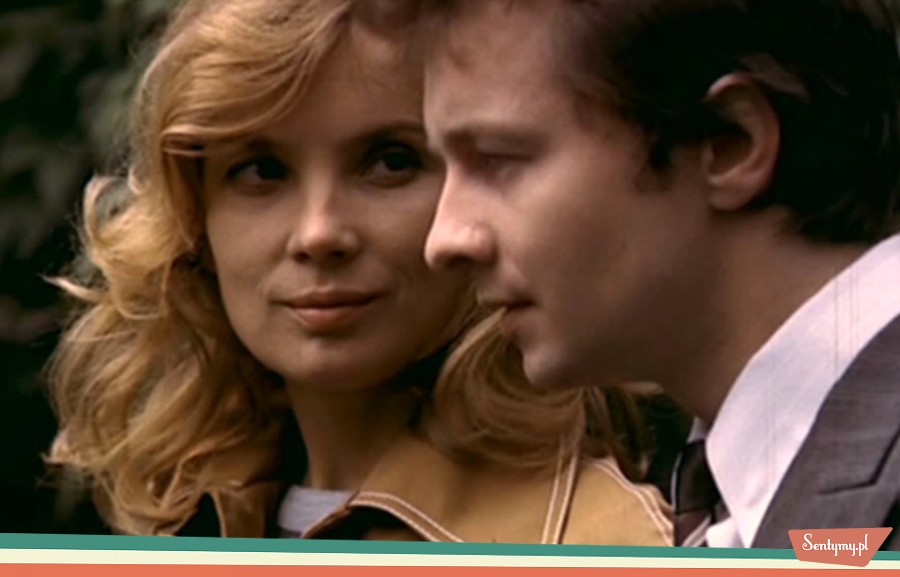 Historia serialu obyczajowego, którego premiera sięga 1976 roku, opowiada o chłopaku ze wsi, który poznaje dziewczynę z miasta i postanawia zmienić swoje życie.

Leszek, Bronka i Ania - to główni bohaterowie miniserialu "Daleko od szosy" w reżyserii Zbigniewa Chmielewskiego. Kultowy już serial, w którym możemy zobaczyć sielskość polskiej wsi oraz miasta Łódzi lat 70-tych, pokazuje marzenia wiejskiego chłopaka. Leszek zakochuje się w Ani, dziewczynie z miasta, która zawraca mu w głowie. Ten postanawia zerwać ze swoją dotychczasową dziewczyną - Bronką i wraz z Anią wyjechać do miasta.

Pomimo, że akcja w serialu nie jest wartka, to jednak świetnie się go ogląda. Pięknie ukazany krajobraz polskiej wsi, klimat robotniczej Łodzi i muzyka sprawiały, że serial oglądało się przyjemnie. Produkcja swoją popularność zawdzięcza także m.in. scenariuszowi, który jest życiowy i ponadczasowy. W serialu widzimy zmagania chłopaka, który wchodzi w dorosłość, jego rozterki, marzenia o osiągnięciu czegoś więcej niż jego rodzice. To wszystko wplątane w miłość i problemy, jakie z niej również wynikają.

Wiele osób może nie wiedzieć, ale scenariusz serialu powstał na podstawie prawdziwych osób i ich historii. Prawdziwy Leszek pochodzi spod Szczercowa, z niewielkiej wsi Brzezie. Mowa o Lechosławie Ucińskim, który młodość spędził we wsi pod Bełchatowem, a następnie wyjechał za pracą na Śląsk. Tam w trakcie wakacji spotkał Anię, w której się zakochał. Razem wyjechali do Łodzi, gdzie uczył się w technikum wieczorowym i pracował w łódzkim MPK.

Scenariusz serialu powstał na podstawie wypracownia, jakie napisał Lechosław. Było tak dobre, że spodobało się profesorowi Czarneckiemu, który nakręcił serial i napisał książkę.